Libra (♎) is the seventh astrological sign of the Zodiac, running from September 23 - October 22. The starsign represents justice and is often depicted holding a set of scales.
Librans are most generally charming, easy going, logical and idealistic. However they can sometimes be accused of being vain and frivolous!
libra
on zazzle.com
libra
on zazzle.co.uk
libra
on zazzle.ca
libra
on zazzle.com.au
This cute little cartoon character depicting the starsign has the symbol for libra on his shirt and a set of scales in one hand. This and all the other zodiac signs are available on a range of fully customisable gift items from
Artform the Heart
.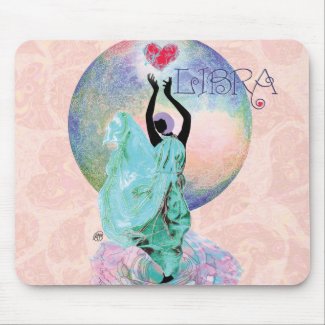 Zodiac Clicks
on zazzle.com
Zodiac Clicks
on zazzle.co.uk
Zodiac Clicks
on zazzle.ca
Zodiac Clicks
on zazzle.com.au
This beautiful, artistic design featuring a dancing woman comes from by
msezni