This cute design is part of a brand new range at Bluewren's Treasures featuring a cute ladybug with the text "Tiny Bugs Rule". A tiny ladybird was the inspiration for this design. Bright red, with black spots, and red text, this design will appeal to the young and young at heart. This design is available on a large range of items from greeting cards, postcards, mousepads, aprons, t-shirts, baby wear, bags, mugs and more. To search for more items with this design use tinybug88 as the search term at Bluewren's Treasures Store.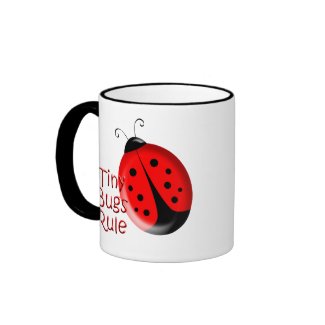 ___________________________________

This is a fun little image of a colorful snail crawling up a red toadstool with white spots. Bright green grass is growing around the base of the toadstool. This mousepad is perfect for a student's desk for homework and can be personalised with the child's name.