Trick-or-Treaters Halloween Candy Swag Bag with a difference.
This cute and original cartoon design from ArtformTheHeart makes an ideal bag for collecting all that lovely Halloween candy! The picture features three trick or treaters, two of whom can be replaced with photographs of yourself or your children. If you only need a spot for one photo, no problem, simply clear the extra field and the character's original feature will magically reappear. This design is available on a wide range of products including Halloween Party invitations at the
ArtformTheHeart
store.
_________________________________________________________________
Halloween Pumpkin T-Shirt from Bluewren's Treasures
Do you love Halloween? Are you getting ready for Trick or Treating? What better way than with this fabulous Halloween T-Shirt! Featuring a cute smiling Halloween Pumpkin with orange text reading Trick or Treat. This design is available on a wide range of products, from t-shirts for all the family to ties, mugs, stickers, magnets.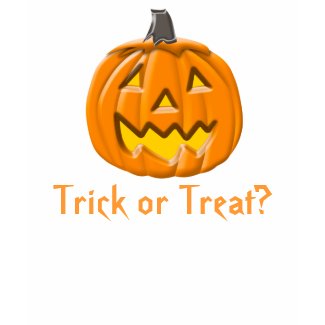 Trick or Treat Halloween Pumpkin Boys Dark T-Shirt
by
bluewren08
Browse more
Halloween T-Shirts
_________________________________________________________________
Floral Binders from Bluewren's Treasures
There is a new range of binders at Bluewren's Treasures including this pretty 1.5" binder with blue iris, pink roses and pink gerberas over a white background on both the front and back cover with a pale blue spine. Easily change the text on the spine using the customisable template. This design is also available on business cards.